Hello September!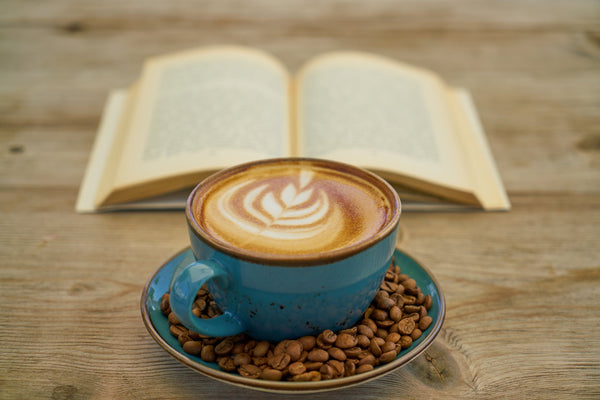 August is over! I'm not entirely sure if that's a good or a bad thing. Sure, it's 2020 and time doesn't matter, but it is surreal that March seems only three weeks, and a decade ago at the same time.
Every time I promise to myself that I will be more selective at commitments, I somehow find my way into the most time-consuming, fascinating, pain-in-the-whole, and rewarding projects. Between a full-time job, a side gig, a programming course, some resemblance of social life, a history course, and finding my feet at this blogging thing, I suddenly found myself in a storm of to-do lists, deadlines, and always-empty coffee cups.
Why do I do that to myself, you might ask? I honestly have no idea... Though if I need to give an answer, I guess I don't want to be ordinary. I never wanted to finish work only to sit in front of the TV for the rest of the evening. Mind you, there's nothing wrong with a solid binging session either. However, if that becomes a habit, it can be tough to find and reignite motivation.
Despite notorious sleep deprivation, I still managed to move things forward: completed a computer science course, published reviews, read more books than I thought possible, applied for a new role.
What's coming in September then? A second part of the computer science course, the rest of the job application process, and MORE BOOKS!
So far in the line-up are four reviews, weekly browse through most enticing Kindle deals, an interview (yay!), and definitely more coffee!
September reviews:
The Evening and the Morning by Ken Follett,

The Dead Man in the Ditch by Luke Arnold,

The Library of the Unwritten by A.J. Hackwith,

We Have Met the Enemy by Felicia Watson
TBR list:
The Dead Man in the Ditch by Luke Arnold (I'm almost there!),

We Have Met the Enemy by Felicia Watson,

Dead in Dublin by Catie Murphy,

The Gravedigger by A.D. Wayne
I also happened to acquire some bulbs that promise to turn into beautiful flowers come spring, so there will be a few updates about my gardening skills. Or lack of thereof...